Jake Paul admitted earlier this week that he was feeling the effects of his boxing bouts with four matches under his belt and a second match against Tyron Woodley on the fixture schedule.
On Tuesday, in an interview with Graham Bensinger, Paul said he suffers from memory loss and slurred speech, and said boxing was part of the reason.
CLICK HERE FOR MORE SPORTS COVERAGE ON FOXNEWS.COM
"I've noticed it in conversations with my girlfriend or friends, like, not remembering something I should have remembered a couple of days ago," Paul said.
"Sometimes in my speech, where like every one or two hundred words, I'll rant or, like, slander, which I've never done before."
Frank Gore prepares for boxing by competing with the last NFL GREAT
Paul said he played soccer as a kid and underwent a brain scan when he started boxing in 2018.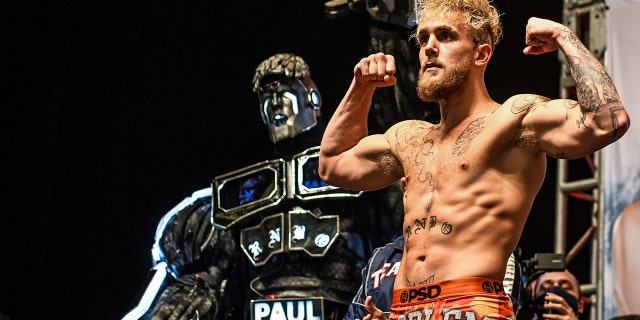 "The doctor told me there was a lack of blood flow from the concussion that I had when I was playing football, to certain areas of my brain, one of which is the frontal lobe, which is part of memory," he said. "After my first year in boxing, I came back and it was worse."
He will face Paul Woodley for the second time on Saturday after Tommy Fury withdrew from the fight for medical reasons. Paul beat Woodley in the summer by split decision.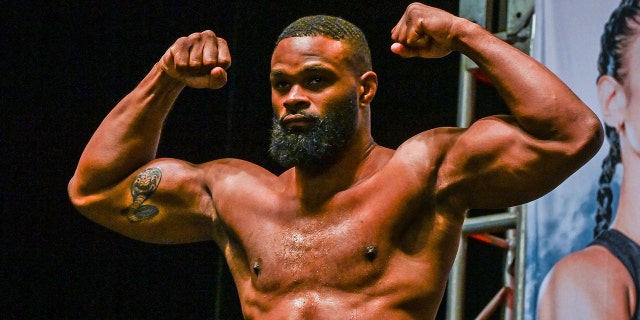 CLICK HERE FOR FOX NEWS APPLICATION
Paul also won by knockout against Ali, Eason Gibb, Nate Robinson, and Ben Screen.