Burnley announced in a two-and-a-half hour notice that their Premier League match at home to Watford had been postponed "due to the ongoing COVID outbreak within the opposition team".
The Premier League said Watford did not have enough first-team players available for the match.
A statement from the Premier League read: "The Premier League board has, with regret, postponed the Burnley team's home match against Watford, scheduled for this evening (Wednesday 15 December) at 7.30pm.
"The decision was made following guidance from medical advisors due to the ongoing Covid-19 outbreak within the Watford squad. As a result, the club has an insufficient number of first-team players available to complete the match.
"The Premier League understands that this decision will disappoint and disappoint the fans who were due to attend this evening's match and apologize for any inconvenience and disruption that occurred at such short notice."
The impact of Covid on football was underlined when the two championship matches scheduled for Saturday – Millwall vs Preston and Reading vs Luton – were cancelled.
The Premier League has decided that Thursday's match between Leicester and Tottenham at King Power Stadium should continue despite the two clubs seeking to postpone it in the face of Covid-related issues. The decision provides stark evidence of the league's desire to keep the competition going for as long as possible and dig in the face of a potentially terrible backlog of matches.
Leicester boss Brendan Rodgers has revealed he will be without nine players – mainly due to illness but with Jonny Evans and Kalgar Soyunko injured, after they struggled with Sunday's 4-0 home win over Newcastle. Rodgers doesn't have fully fitting midsections.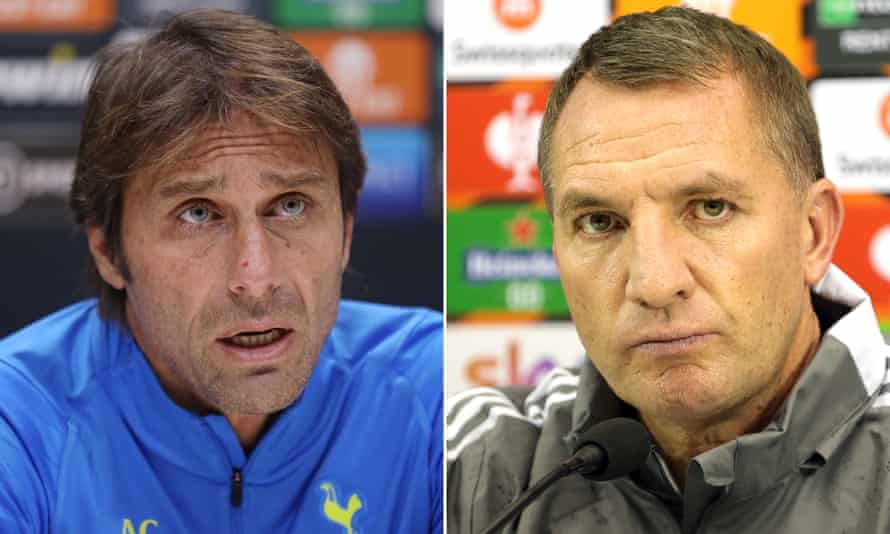 The situation at Tottenham was more stable than it was last week when they played their Europa League match at home to Rennes on Thursday and the league match in Brighton on Sunday was called off. Tottenham saw nine first-team members test positive for Covid – as well as more of their under-23 squad – and their training ground was closed for three days from last Thursday on the advice of the Health Security Agency (formerly Public Health England).
Three of the top players who tested positive for Covid are back in training but none of them are fit to start, prompting Conte to say "the situation hasn't changed much".
Tottenham have asked the league to postpone the Leicester match as they tried to reschedule Rennes' match for Thursday of this week only to have the request denied. The London club have been unable to find an appointment with Rennes and face being incurred by UEFA by losing the match 3-0, which would see them out of the competition in the group stage.
Conte is furious about the prospect while Tottenham argue that they have offered Rennes and UEFA every possible start date for the match – even saying they would be willing to fly to France for it.
"Certainly, the Premier League did not want to postpone the match against Leicester," Conte said. "Maybe because we postponed two games before… against Burnley [on 28 November because of heavy snow] and Brighton. I can understand, we can understand.
"On the other hand, we deserve our chance to play against Rennes to qualify for the next stage. We don't find a good solution between UEFA and the Premier League… Why should Tottenham pay for that? It's not fair that we have to pay for a situation that is not our fault.
"It's a really strange situation because we didn't play through no fault of ours but because of a big problem and because the government decided to close our training ground."
Rodgers has been vocal in his criticism of the decision not to postpone the Tottenham game. "We have looked into the matter but unfortunately we have not been granted an exemption," he said. "It's disappointing because we've always wanted to support all the action but when we need a little bit of support with the extreme situation we find ourselves unable to get it.
"I'm sure there will be matches canceled with fewer players that we don't have. It would be nice if there was more clarity on the issue of how many players should be unavailable. It's all a little disappointing."
Conte has expressed broader concern about the health of players returning from the Covid infection. "Covid is not just 10 days [of isolation]," he said. "Next, you have the players available but you have to pay attention to how you train, and whether the body is prepared to function well. You have to do moderate exercises to avoid injuries. This is the big problem."